Cobot Solution Towards Smart Manufacturing
Az előadás angol nyelven zajlik!

As electronic products become more complex and inspection requirements become more stringent, an effective inspection system becomes an important tool for our customers to ensure that products meet the required quality standards. The manual inspection method is time-consuming and error-prone, as it requires operators to visually inspect products for defects such as scratches or cracks, and measure their dimensions to ensure the product meets specific tolerances.
The ARV Solution enables manufacturers to inspect the full board's conformal coating and perform final assembly inspection in the backend processes to minimize escapee before shipment. In addition, ARV provides the flexibility of automated inspection with robot guidance functions to capture defects by utilizing multiple motorized angle lighting - to cater for complex assembly. Besides that, our advanced features and technologies can maximize inspection capabilities, such as the additional inspection configuration options in the ARV Solution to fulfill top and bottom inspections of the full board.
ViTrox has also developed a variety of technological innovations that integrate Artificial Intelligence (AI) in the systems to improve inspection results, allowing manufacturers to achieve higher accuracy and consistency inspection results within the specified IPC standards, such as AI algorithms with machine learning and deep learning, extensive test coverage, and many more.
During the presentation, Mr Dyckson Soo (Ez az e-mail-cím a szpemrobotok elleni védelem alatt áll. Megtekintéséhez engedélyeznie kell a JavaScript használatát.) from ViTrox Technologies will share the use model of the V9i system that aims to ease the challenges of manufacturing and achieve greater value for our customers. The Conformal coating and Final Inspection will greatly improve the reliability and consistency of data justification and further optimize manufacturing efficiency with operation and labor cost reduction and minimize human interference in justifying data.
Overall, the integration of Cobot in optical inspection systems can provide significant benefits in accuracy, efficiency, and process improvement, making it an increasingly important tool in smart manufacturing.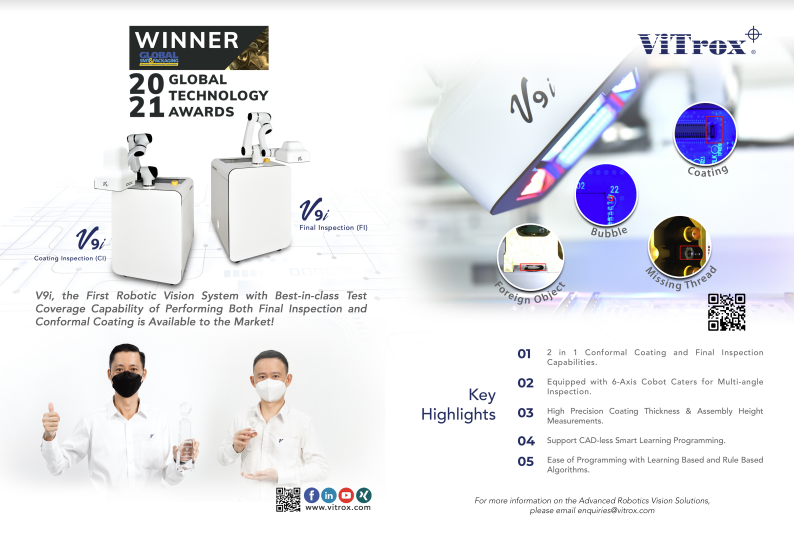 Fotó: Microvision Technologies Kft.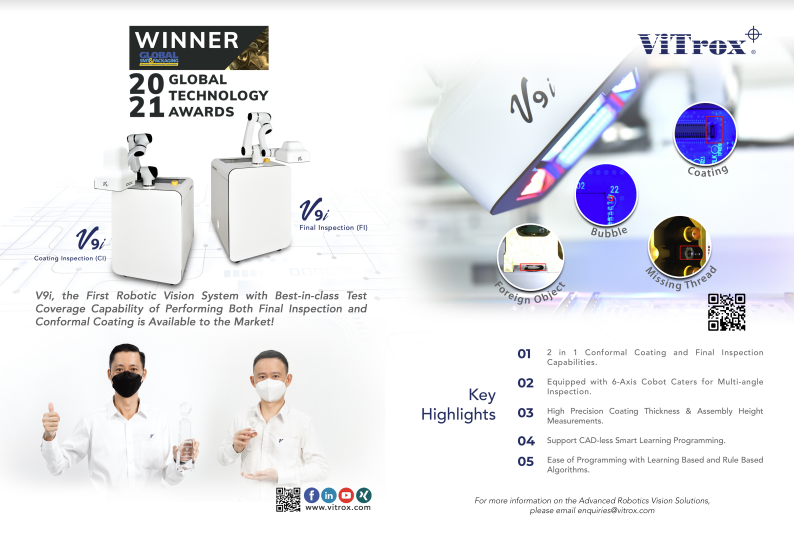 Fotó: Microvision Technologies Kft.