ELAS Kft. has been distributing high-end manufacturing and testing equipment for the electronics industry since 1999. From the beginning, our philosophy is to provide full-service support, training and spare parts for our machines, thus providing a complete solution for our partners.
Our main technological divisions are SMT production (panel handling, stencil printing, pick and place, reflow), soldering (selective, wave), dispensing technology (gluing, casting, thermal paste, conformal coating, X-ray technology (2D and CT) and testing (Flying Probe, SPI, AOI, FAI ).
As a leading supplier, the ELAS team already provides support for our existing equipment with more than 20 engineers and is waiting for all new technological challenges.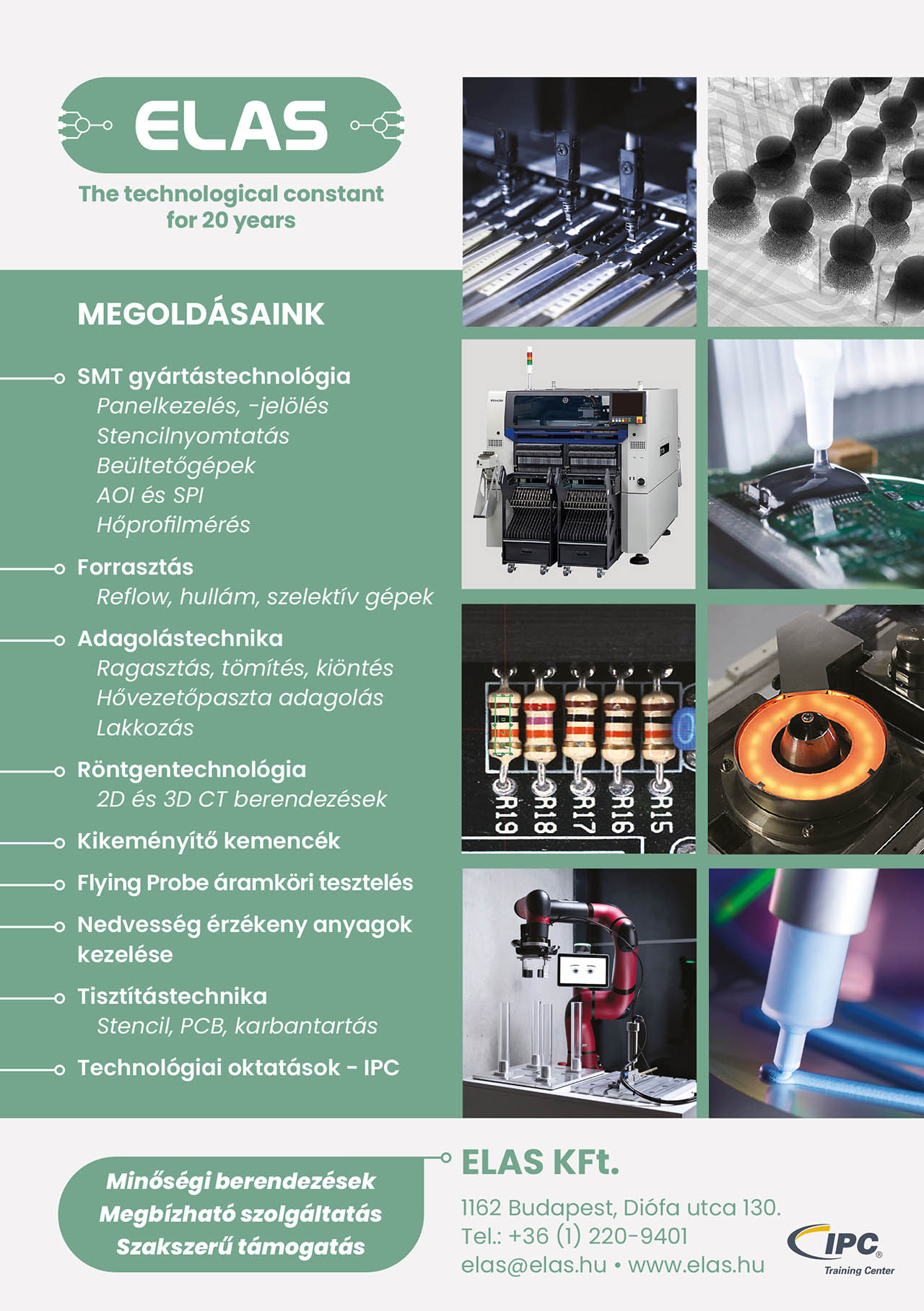 Contact details:
Adress: H–1162 Budapest, Diófa utca 130.
Tel.: + 36 1 220 9401
E-mail: This email address is being protected from spambots. You need JavaScript enabled to view it.
Contact persons:
Gábor Ozsváth, Sales Manager, +36 30 486 8517, This email address is being protected from spambots. You need JavaScript enabled to view it.
Gábor Hámornik, Sales Engineer, +36 30 487 8232, This email address is being protected from spambots. You need JavaScript enabled to view it.
Zoltán Szilassy, Technical Manager, +36 30 971 3701, This email address is being protected from spambots. You need JavaScript enabled to view it.